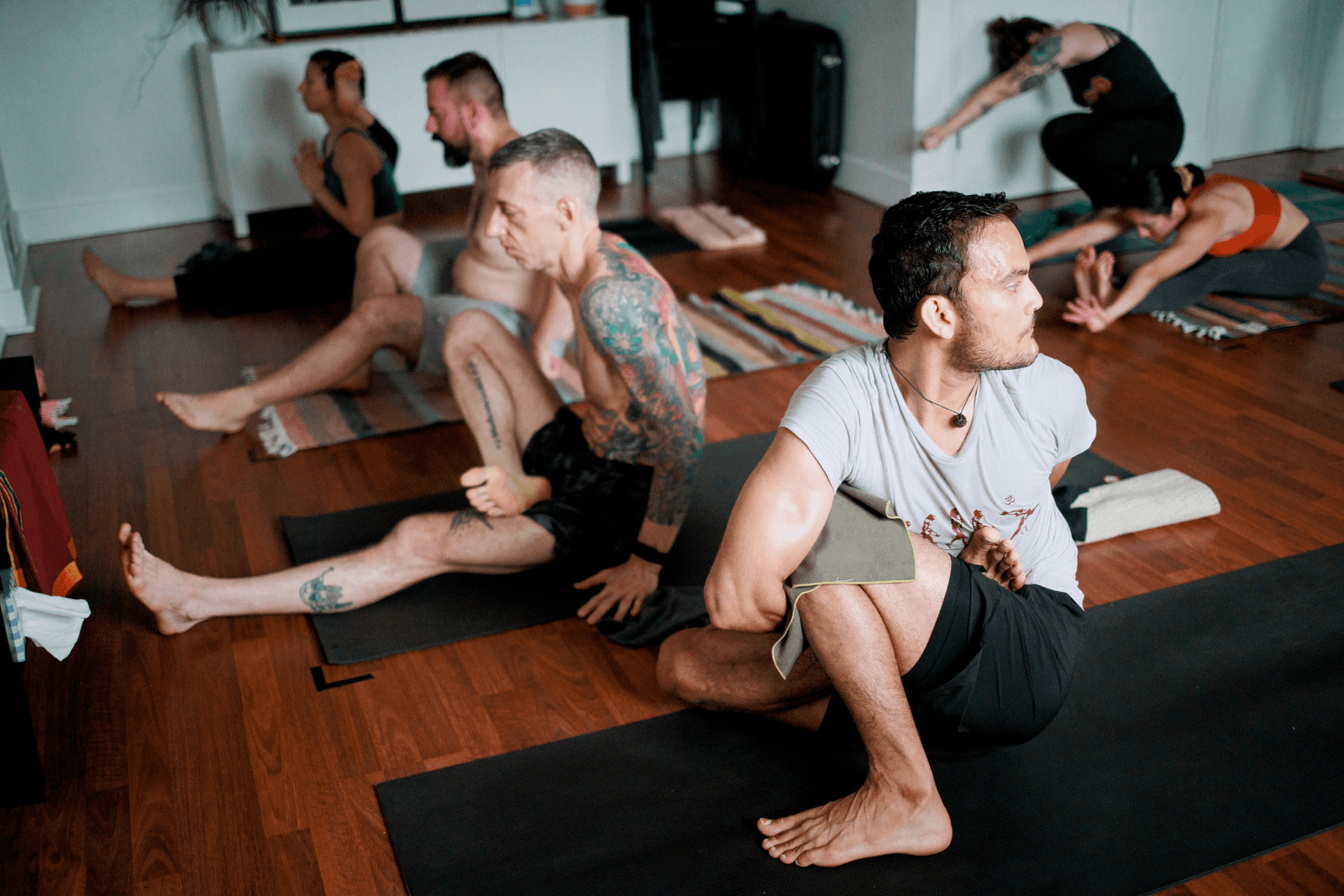 Executive Director

Taylor Hunt is a dedicated practitioner and teacher of Ashtanga yoga. He makes yearly trips to Mysore, India to further his studies under the guidance of his teacher, Sharath Jois. In 2013, Taylor was granted Level 2 Authorization to teach and has had the honor of assisting in the shala on multiple occasions. Taylor is dedicated to sharing the healing practice with others and providing a community where practitioners can find support in their practice and daily lives. Seeking to share the method with others, Taylor teaches daily Mysore classes at Ashtanga Yoga Columbus and offers workshops around the world. He continues to inspire others through his story of personal transformation and accessible approach to the practice. Read more about Taylor here.

Program Director

Jessica is co-owner of Ashtanga Yoga Columbus, co-founder and Program Director of the Trini Foundation, and a Level 1 Authorized Ashtanga teacher. For the past ten years, she's made regular trips to study Ashtanga at the Sharath Yoga Centre in Mysore, India. She is honored to have received the blessing to teach the healing practice that has helped support her own recovery and transform her life. Jessica has many years of experience volunteering her time with organizations dedicated to helping those in recovery, and helped found the Trini Foundation with a deep desire to further increase access to services for individuals struggling with substance use disorder.

Communications Director

Sara Gaugler is an Ashtanga yoga practitioner and the Communications Director of the Trini Foundation. Sara has several years of nonprofit work experience, as well as a master's degree in Nonprofit Management. Sara first learned about the Trini Foundation through her practice with Taylor. As this cause is close to her heart, Sara began volunteering with Trini in January 2021. Sara is excited to be working with the Trini Foundation and the community it serves.

Administrative Director

Kristin started volunteering for Trini Foundation in 2019 and became a staff member in 2022. She manages our scholarship program, coordinates treatment center classes, supports our partner studios, and is our social media content creator.
As a member of the recovery community, Kristin understands the life changing power of Ashtanga Yoga. She started practicing Ashtanga in 2014 and uses it as a tool to connect to her higher power, be a better wife/mom, and stay sober.

Honorary Director

Sharath Jois has graciously agreed to serve as honorary director for the Trini Foundation. We are beyond grateful for the support of our teacher in bringing the transformative practice of Ashtanga yoga to individuals who are suffering.
For more information about Sharath and the Sharath Yoga Center, please visit  www.sharathjois.com .
Our impact this year has changed our community!
Yoga Tuition Scholarships

Program Participants (Estimated)