Dustin Lemaster Memorial Scholarship
Caring, helpful, openhearted, and honest. Dustin, you will always be in my heart.
We have raised
$5,145.00
of our
$5,000.00
goal.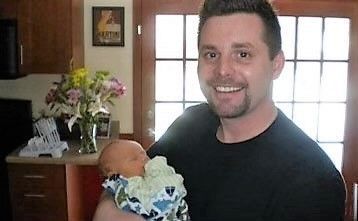 Dustin was one of my best friends in sobriety. I met him at the House of Hope where I was attending weekly 12 step meetings. I could tell we were going to be friends the first time we spoke. He had an open heart even though he had been through some very difficult things.
Dustin was released from jail just a few weeks before we met. He lived at the House of Hope for a good amount of time until he moved into a sober house. He was jobless, broke, and had no way to get to meetings. I started picking him up so we could go together. I watched him stay sober, work the steps, and find a sponsor he could count on. In every sense of the word, he was blossoming.
I never had friends when I was growing up. Even in adulthood, I never felt close to anyone. But meeting Dustin started a whole new chapter in my life. He was the first friend I cared about like a brother. He was a great listener and we shared stories about our families and told each other our deepest and darkest secrets.
I can't recall how much time he got in sobriety, but it was pretty close to a year. He was doing great but then ended going back to drugs and alcohol. After that, I lost touch with him for a while. When I got the call that Dustin passed away, I was devastated.
Eight years later, I'm writing in his honor and announcing that we are dedicating a scholarship in his name at Ashtanga Yoga Columbus. Dustin made a huge impact on my life and I want this fund to help others in the same way that he helped give me purpose, friendship, and care.
Taylor Hunt