Jeremy Deeks Memorial Scholarship
We have raised
$603.00
of our
$500.00
goal.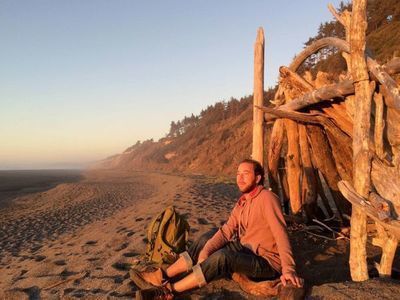 Jeremy was an artist in every sense of the word and brought creativity and care to everything he did. He was an academic, a poet, an environmental scientist, a musician, a philosopher, a cook, a friend, a conversationalist, among so much more. He was known for being an accepting and welcoming individual who saw his gifted mind as a means to connect with others. Many have memories of Jeremy through his love for music, whether it be dancing with him to live music, enjoying the sounds of his bass, guitar, or mandolin, or smiling to a CD of a live band he made for you. He built friendships through this passion, and it was a gift to share in this love with him.
Because of his welcoming nature and of his connection with others through music, his pool of friends seemed endless, and the loss of him in June 2018 was felt by all. While Jeremy left his mark on this world, he and his brilliant mind had so much more to give and to share, as do many others who are currently struggling with addiction. A scholarship through The Trini Foundation could help save a life and help someone heal and reconnect with themself.
Every day Jeremy is missed, and every day there is an opportunity to help those struggling. Donating to the Trini Foundation is one of those opportunities.