Matthew Hayes Osborne Memorial Scholarship
In honor of Matthew Hayes Osborne
Father and forever superhero 
We have raised
$11,575.00
of our
$10,000.00
goal.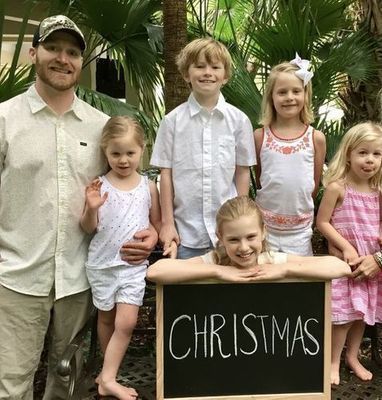 We lost Matt to his battle with addiction this past May. Matt was father to our five beautiful children. He had the best sense of humor and a contagious smile. He was a giver and a helper, obsessed with all things golf, a follower of the the Grateful Dead and Phish (so passionate about music that he even roped me in to going to a concert 8 months pregnant with our twins in 90 degree heat!!). He was also very persuasive as most attorneys are! He had a heart of gold. His children did and do adore him, we miss his smile and his big bear hugs.  
This is a wonderful opportunity to help others who struggle with addiction through the discipline of Ashtanga yoga which has been a part of my own healing journey.  
A contribution in Matt's name could make a life saving difference in someone else's life who is struggling in the same way. 
The Scholarship is established by Annabelle, Hamish, Scarlett, CeCe, Drew, and Heather Osborne