Kim Eisner
We have raised
$4,848.00
of our
$20,000.00
goal.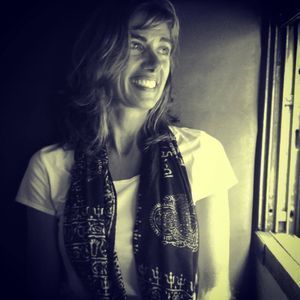 "I became involved with Trini after meeting Taylor Hunt over five years ago in an Ashtanga workshop in Montana hosted by Peg Mulqueen. I have been teaching yoga to the Kentucky legislative staff in Frankfort for past 17 years and currently teach a weekly class at Yoga East. My friend, Erin, teaches a weekly class in spring and summer at the waterfront in Louisville. For past five or so years we have combined our efforts to help raise funds for Trini during National Recovery month. 
Taylor's personal story and how Ashtanga helped save his life is beyond inspiring. What he shared about the substance abuse epidemic was eye opening and profound. In college I drank way too much. Many years post college, I didn't drink often, but enjoyed dark stout occasionally. After reading "Away from Darkness" I decided that alcohol is legal poison and I am done with it.
Taylor said to me, "You need to get stronger" after my first Mysore practice with him and I knew he didn't just mean physically. I admire his dedication and determination. I have also referred to him as a sutra teacher. He uses few words and shares big teachings. His personal path of pain and suffering is truly helping others."